…a boutique marketing recruitment specialist;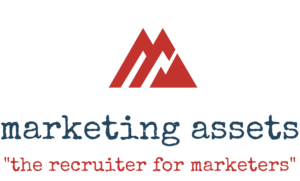 …is a boutique marketing recruitment specialist with a long and successful track record with a wide range of clients in consumer and industrial segments, especially Sydney.
It's owned and operated as a "one man band" by Philip Brown, marketer turned tenacious recruiter with an excellent placement record.  He's been specialising in recruiting marketers for 20 years.  Importantly, his prior "real world" career as a marketer (covering FMCG, tourism, QSR and  advertising) equips him with a very creditable point of difference in the eyes of clients and candidates.

The focus of this marketing recruitment specialist is simple…giving clients the results they want.
Yes, there are plenty of recruiters claiming they're specialists in marketing but most are agency "generalists" and don't have prior experience in real-world marketing.
Few, if any, offer this appealing combination;
The main point of difference is the substantial 'real world' marketing experience with    major brands before moving to the recruitment industry years ago.

The above combination therefore results in more accurate assessments of candidates' abilities as well as a greater understanding of clients' briefs.

Working as a "one man band", he operates with honesty and integrity.


A strong track record of success in over 20 years as an experienced marketing recruitment specialist.  Therefore you're assured of the results you want. 

Working with someone who operates with a consultative attitude, solid experience, pride in his work, honesty, tenacity, flexibility, common sense and intelligence.
Market segments;
…cover consumer (FMCG, durables, media, services, entertainment, telco and IT) as well as industrial and B2B sectors. All projects include an emphasis on pure search and networking as opposed to simply placing ads and hoping for the best.
Marketers;
…recruited for on a regular basis range from brand, product and category managers to marketing managers / directors as well as analysts and marcomms specialists.  Most have backgrounds in FMCG or durables.  Clients operate in a wide range of consumer and industrial segments.

Sales execs.;
…although a specialist in marketing recruitment I've been recruiting sales execs as well for over 20 years.  Roles include analysts, territory reps., account managers, state and national sales managers, category managers, trade marketers, BDM's, etc. – in consumer or industrial segments.
…value the advantage of partnering with a marketing recruitment specialist who also has substantial "real world" marketing experience.  This dual experience enables a more insightful understanding of the marketing skills and experience clients need and want.  Also,  my prior marketing experience means more astute candidate assessments.  I operate with a consultative approach and have strong candidate networks.  I'm efficient in search and recruitment methods and present candidates who accurately fit the client's brief.  My work is  based on honesty, ethics, tenacity and clear communication.
…appreciate being treated with courtesy, respect and empathy.  As a result, it's significantly rewarding that many recruitment assignments come from clients who were once candidates!   (Most candidates I work with should have at least a few years' specialist marketing experience.)

Geographic Markets;
Marketing Assets works with clients in Sydney and any other location in Australia.
Any questions?  Please contact me.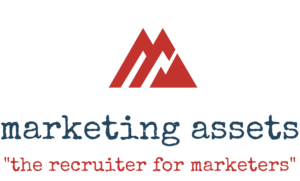 © Copyright; Marketing Assets 2018